DuoLife Beauty Care Aloes Daily Shampoo with a pleasant scent containing a unique combination of plant extracts, natural vinegar and oat proteins. Mild washing substances gently and effectively cleanse the hair and scalp. Hyaluronic acid and proteins moisturize and nourish, extracts of nettle, horsetail, cornflower, Siberian ginseng and bamboo strengthen and refresh, and apple cider vinegar adds shine, facilitates detangling and smoothes hair. The shampoo is intended for daily use for all hair kinds and types.
DuoLife Beauty Care Aloes Daily Shampoo is the perfect complement to the DuoLife Aloe dietary supplement. By combining the advantages of a formula with unique properties, shower gel, soap, and now also a shampoo, you will comprehensively take care of your health and the proper condition of your hair and scalp.
DuoLife Beauty Care Aloes Daily Shampoo will allow you to take care of your hair, nourish it properly, strengthen and refresh it. Treatment with DuoLife Beauty Care Aloes Daily Shampoo will make your hair shiny, smooth and easy to comb. The shampoo has a pleasant fragrance and does not irritate the scalp, and also cleans it effectively, allowing you to maintain proper hygiene of the hair and scalp. 
---
Formula 24/7 ™, developed under the supervision of experts, draws on the beneficial properties of active substances to cleanse, refresh and moisturize the skin.
85.4% natural product.
Apple Cider Vinegar
Natural apple cider vinegar - fully cares for the hair, making it shine, easily combed and smooth.
Hyaloat
Conditioner based on oat proteins - has a strong moisturizing and nourishing effect.
No SLS, SleS
The shampoo does not contain SLS, SleS, synthetic conditioners such as Polyquaternium (quaternary ammonium salts) or dyes. It does not contain GMOs.
3 Steps Regeneration
3-stage detoxifying and caring process - DuoLife Beauty Care Aloe Daily Shampoo:
1. REMOVES CONTAMINATION - thanks to the use of active ingredients, such as horsetail extract or nettle extract, the scalp is thoroughly cleansed of excess sebum, dust, dirt and other residual substances. After the first wash, we feel refreshed and deeply cleaned.
2. SOOTHING, MOISTURIZING AND NORMALIZING EFFECT ON THE SCALP - bamboo extract and Siberian ginseng extract, included in the product's ingredients have antibacterial and antioxidant properties and strongly strengthen the hair roots, preventing their loss. Do not disturb the natural pH of the skin.
3. SMOOTHES YOUR HAIR - conditioner created based on oat proteins and natural apple cider vinegar smoothen the hair. Thanks to them, the hair becomes shiny, bouncy and easier to comb. The conditioner also prevents hair loss.
---

Natural apple cider vinegar
conditioner for the scalp and hair, contains minerals, proteins, enzymes and vitamins that are essential for maintaining the proper condition and beautiful appearance of hair, has an acidifying effect on the hair and scalp, restoring the appropriate pH and closing the hair cuticles, by closing the hair cuticles, it smoothens the hair, gives it natural shine, prevents frizz and static, it also prevents oily scalp and dandruff.

Aloe extract
increases the amount of collagen and elastin in the skin, has strong moisturizing properties, helps to improve the condition of the skin, supports the supply of oxygen to skin cells, has a soothing, tightening and protective effect, supports the cleansing functions of the body, has a soothing effect on irritations.

Nettle extract
has a cleansing and remineralizing effect, prevents greasy hair, supports the fight against dandruff, refreshes and soothes the scalp, restores its balance, a source of silicon that prevents excessive hair breakage.

Siberian ginseng extract
has antibacterial properties, has antioxidant properties, strengthens the skin and hair roots, preventing them from falling out, boosts microcirculation and stimulates skin cells to regenerate.

Hyaloat - a conditioner based on oats
works similar to quaternary conditioners, reducing the negative charge on keratin, creates a positive charge through the interaction of low pH hyaluronic acid with hydrolyzed oat proteins. By reducing the negative charge, Hyaloat has a positive effect on combing and hair volume, the material will also have an antistatic effect - it prevents static electricity in the hair, moreover, the combination of individual Hyaloat ingredients gives hair shine and prevents breakage, Hyaloat has a very beneficial effect on the scalp. It gives a unique, pleasant, silky feel and reduces TEWL (transepidermal water loss).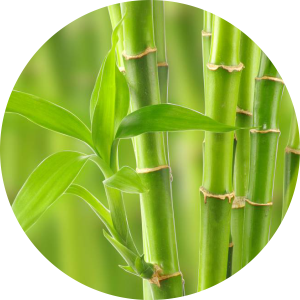 Bamboo extract
rich in calcium, potassium, iodine and silicon, makes the hair resistant to breaking and damage, due to the content of polyphenols, bamboo extract has an antioxidant effect, the sugars and amino acids it contains have a moisturizing effect.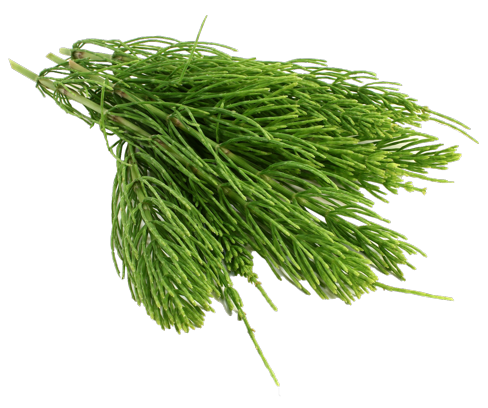 Horsetail extract
has a cleansing and remineralizing effect, prevents greasy hair, supports the fight against dandruff, refreshes and soothes the scalp, restores its balance, a source of silicon that prevents excessive hair breakage.
Composition: Aqua/Water, Sodium Lauroyl Methyl Isethionate, Sodium C14-16 Olefin Sulfonate, Glycerin, Cocamidopropyl Betaine, Vinegar, Hydrolyzed Oat Protein, Pyrus Malus (Apple) Fruit Extract, Equisetum Arvense Extract, Phyllostachys Bambusoides Extract, Aloe Barbadensis (Aloe Vera) Leaf Extract, Eleutherococcus Senticosus Root Extract, Urtica Dioica (Nettle) Leaf Extract, Sodium Hyaluronate, Panthenol, Fructose, Gluconic Acid, Hydrolyzed Glycosaminoglycans, Guar Hydroxypropyltrimonium Chloride, Gluconolactone, Caesalpinia Spinosa Gum, Sodium Phytate, Citric Acid, Glucose, Sodium Chloride, Sodium Benzoate, Potassium Sorbate, Parfum/Fragrance, Limonene, Linalool.
---